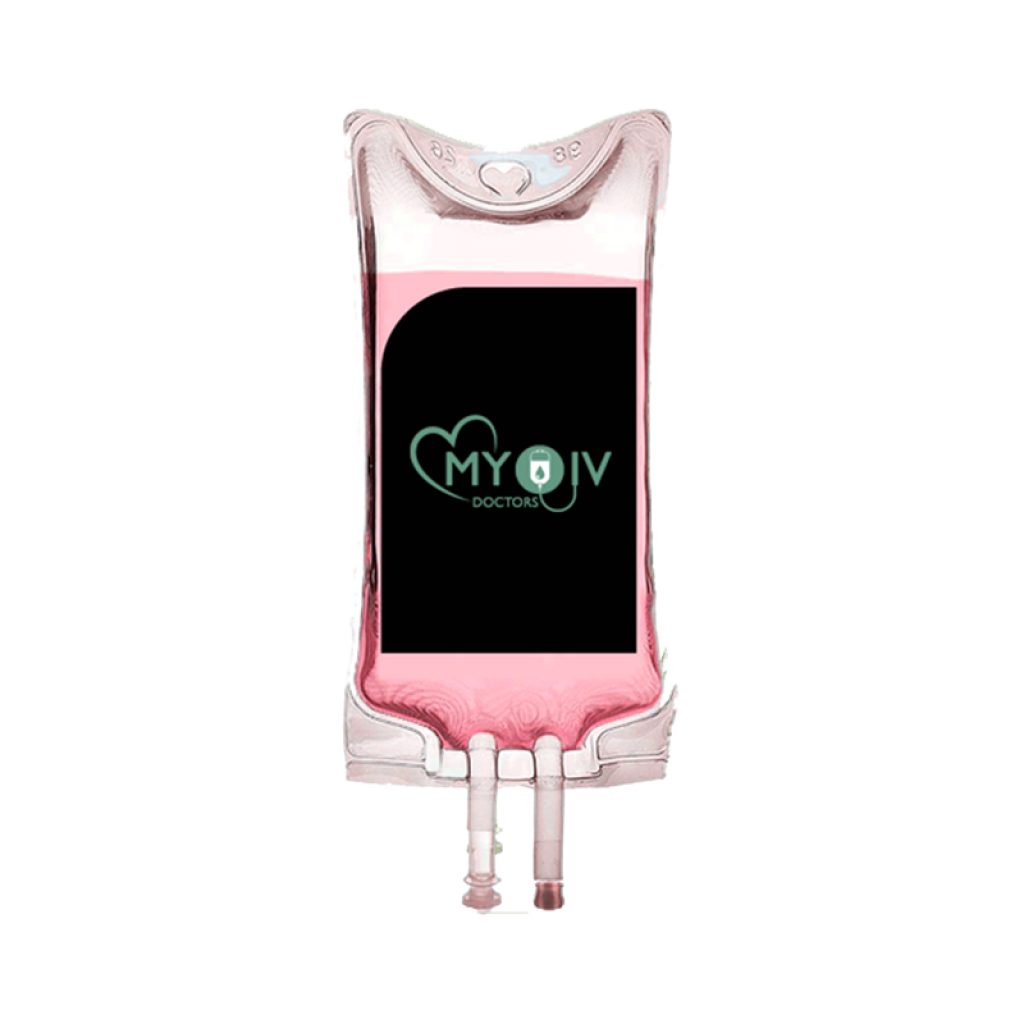 If you are experiencing a hangover, a hangover IV therapy may provide relief quickly by containing anti-nausea and anti-heartburn medications, antioxidants that cleanse the body, anti-inflammatory medications, and electrolytes that optimize hydration. So much, just at $275.
About Hangover IV Drip Treatment
​​With My IV Doctors' Hangover IV Treatment, you can get back on your feet quickly following a night of indulgence.
There are several symptoms of a hangover, including nausea, headache, and dehydration, which can be alleviated with the Hangover IV Treatment, which can help ease the symptoms of a hangover. During the treatment, your body is rehydrated, toxins eliminated, and energy levels elevated. It comprises a specially formulated blend of vitamins, minerals, and electrolytes infused into the solution.
Throughout your Hangover IV Treatment with My IV Doctors, you will receive care and attention to detail from our experienced medical professionals, ensuring you experience as little stress as possible. Our treatment rooms are designed to provide a relaxing atmosphere, and each room is equipped with comfortable seating, mood lighting, and soothing music that will help you unwind and relax.
The Hangover IV Treatment can be administered in less than 30 minutes, and the effects can be felt almost immediately. You will feel rehydrated, refreshed, and revitalized with renewed energy and well-being. Getting rid of those nasty hangover symptoms is the first step to feeling your best again.
My IV Doctors also offer the Hangover IV Treatment as a mobile service, meaning we can attend to your needs wherever you are. Our team will arrive at your location fully equipped to ensure that your IV drip experience is convenient and hassle-free.
Make sure a hangover doesn't ruin your day. You will feel better quickly with My IV Doctors' Hangover IV Treatment. Discover the benefits of intravenous treatment for hangovers with the Hangover IV Treatment today.
Hangover IV Drip Treatment FAQs
1.

What is the duration of an IV hangover?
You will feel better within 30 to 60 minutes of taking IV fluids containing vitamins and nutrients instead of enduring an entire day of misery.
2.

What is IV drip best for a hangover?
The most common symptom of a hangover is dehydration, and this is one of the simplest and most effective ways to prevent dehydration and rehydrate the body as soon as possible after being involved in a hangover.
3.

Who can help me with the Hangover IV drip?
My IV Doctors hold a great specialization in providing the top quality Hangover IV drips that show great results and relieve you from the symptoms.
4.

Can I schedule the appointment from home?
Yes, with My IV Doctors, you can schedule a Hangover IV drip appointment and schedule the best for your health.
5.

Who administers hangover drips?
During the consultation stage, you will be advised by a medical practitioner whether you are a good candidate for the procedure. Having carefully reviewed and understood everything, a registered medical nurse or practitioner will administer the IV after everything has been clarified and understood.