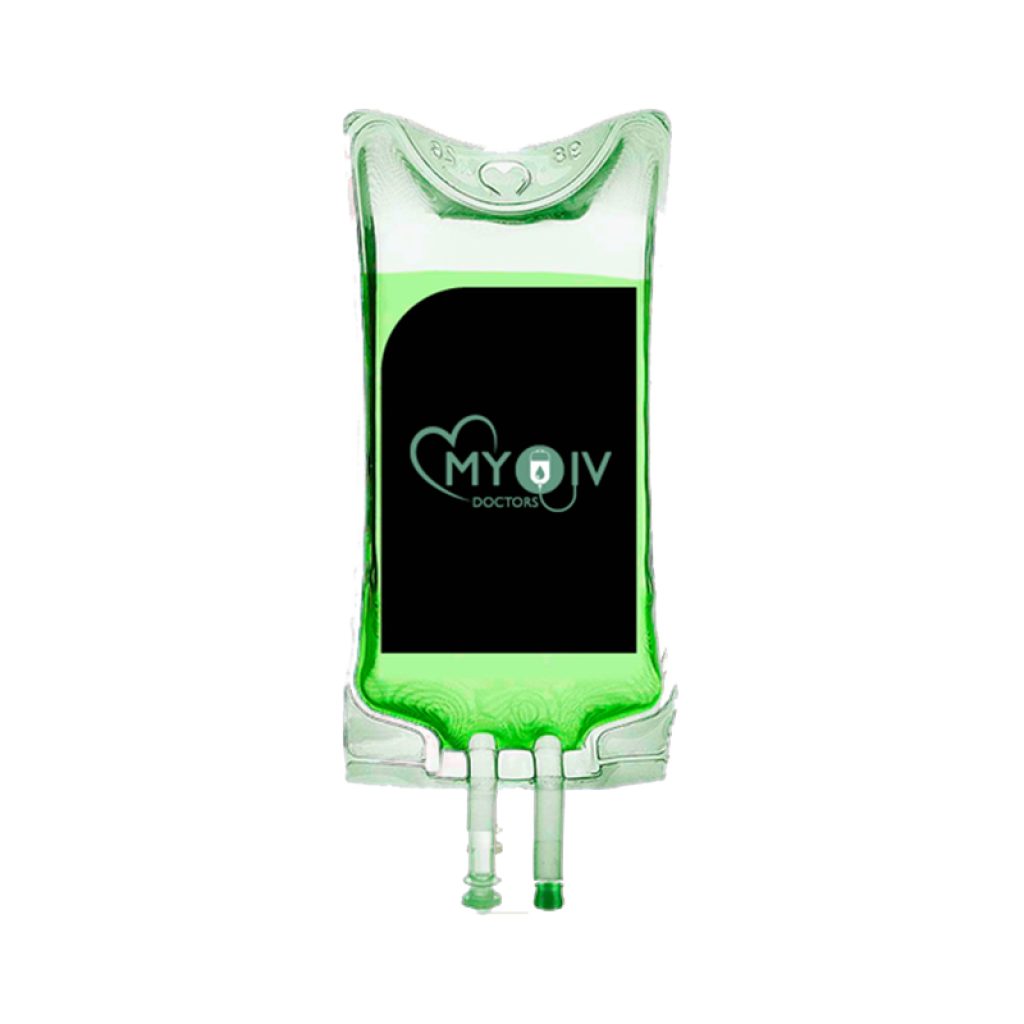 Feeling unwell, exhausted and low? Bring the greatest ever Venus IV Drip to your notice, making you feel the best of your health. With this treatment, you can get back to your healthy routine and experience the best version of your health. Grab this therapy at ease just at $275.
About Venus IV Drip Treatment
The ultimate luxury intravenous treatment is now at your fingertips with "Venus IV Treatment," provided by My IV Doctors.
A new level of luxury and sophistication has been added to intravenous therapy with the Venus IV Treatment by My IV Doctors. After receiving this unique IV drip formulated to revitalize your body and mind, you will feel rejuvenated, refreshed, and energized.
A special blend of vitamins, minerals, and antioxidants is used during the Venus IV Treatment, each contributing to the body's optimal health and wellness in various ways. The Venus IV Treatment is perfect for detoxifying your body, increasing your immune system, or relaxing.
My IV Doctors are committed to offering you comfort. That is why we have made the Venus IV Treatment available in an elegant setting that combines comfortable seating, mood lighting, and relaxing music to give you the best possible experience. For your IV drip to be administered with the utmost care and attention, we have a dedicated team of medical professionals who ensure your experience at our clinic is relaxed, stress-free, and enjoyable.
There is more luxury to come. You can enjoy a refreshing and delicious experience with the Venus IV Treatment. Venus IV Treatment can be brought to you wherever you are with our mobile IV service.
Nowadays, taking time out for yourself in such a fast-paced world can be difficult. With My IV Doctors' Venus IV Treatment, you can get the health and wellness boost you need in just one session to make the most of every minute of your life. Get the ultimate in luxury intravenous therapy with the Venus IV Treatment today.
1.

Do Venus IV drips take a long time?
A single infusion can require anywhere between 30 minutes and two full hours, depending on the method of administration.
2.

Is Venus IV Therapy going to give me energy?
Yes, of course. When vitamins and minerals are given intravenously, they give an enormous energy boost and strengthen the immune system.
3.

Who infuses Venus IV drip?
Our specialists will come to your location and perform Venus IV treatment at My IV Doctors.
4.

Do you offer Venus IV Drip at an affordable price?
We at My IV Doctors have been offering an affordable price for a wide range of IV infusions. Count on us to get Venus IV Drip at $275 and witness the best version of your health.
5.

Is there a Medical Doctor available for consultation?
Definitely, when booking an appointment, please inform us that you would like a consultation.